I feel like my nails keep getting shorter and shorter these days!! Every day of derby practice brings a new little chip or tear and I have to file them down a little more.
But...holos look hot on any nail length-right?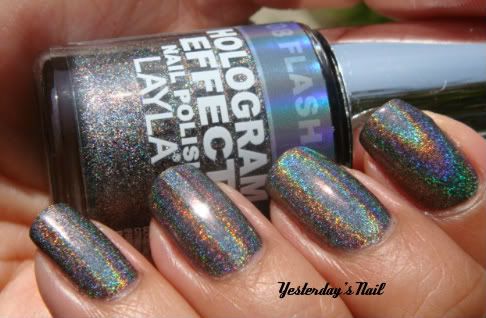 This is 2 coats of Flash Black over my regular base plus a thin coat of the Jessica holo base.
Some people don't like to use any sort of top coat over their holo polishes because it can dull the holographic effect a bit. I have found that *most* Sally Hansen top coats don't cause them to dull. The one I have been using recently is Diamond Flash Fast Dry Top Coat.
Can you tell which one of my nails has no top coat on it?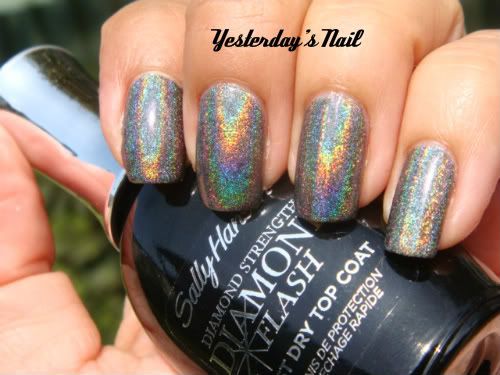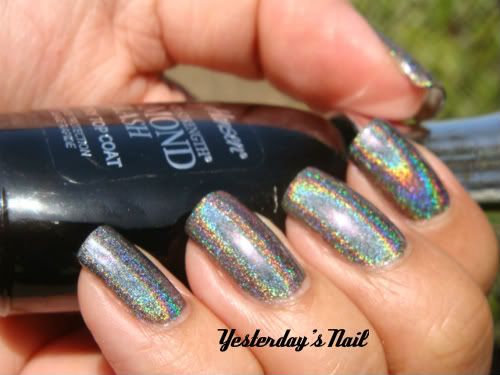 Happy hump day!