I had about 3 other posts to prepare but after I put this polish on, I know I had to push this one to the front of the line!
Purple and linear holo...what more could I want!!
This is 2 coats over my regular base plus a thin coat of the Jessica holo base coat. I used SH Diamond Flash t/c on this. For some reason, SH t/c's keep the holo from dulling and help them wear longer than a regular polish.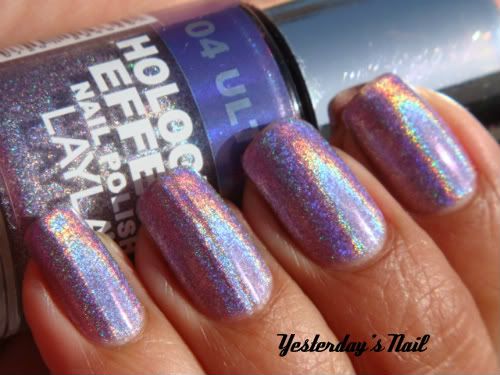 Layla is an Italian brand that is a little pricey but worth it if you want a good holo polish. They came out with a line of magnetic polishes last year that had a great color range...not just the standard dark, murky brown tinged hues that we had seen with the start of the magnetic craze.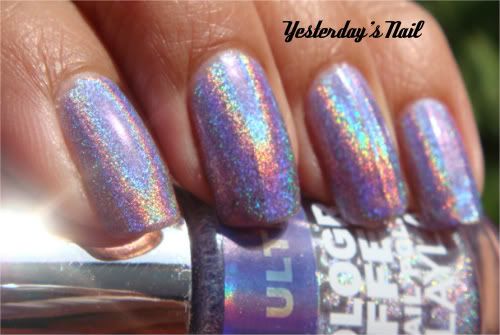 A very sweet friend turned me on to these Layla holos...she has an AMAZING holographic nail polish collection that I kind of envy! But, I am always in awe when I see photos of all of them together. Holo may not be for everyone but I know I will always be a fan!