I thought I'd try something a little different for the next few posts and review/blog about multiple polishes from the same company.
I was looking through my storage drawers and was drawn to my little collection of Diamond Cosmetics.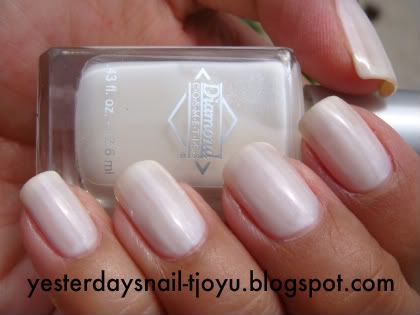 258 White Shimmer. This was 3 coats and still on the sheer side. The shimmer in this is very faint and delicate. It was a bit streaky but it seems this can be expected from sheerer white polishes in general.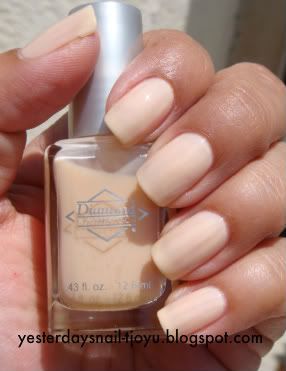 299 Peek-A-Boo Peach. Another 3 coater and still streaky. This might be a good base under other sheers as it is just a tad more opaque than
Barielle
Camo
. This also has a touch of shimmer but it is not visible unless you get up close and personal.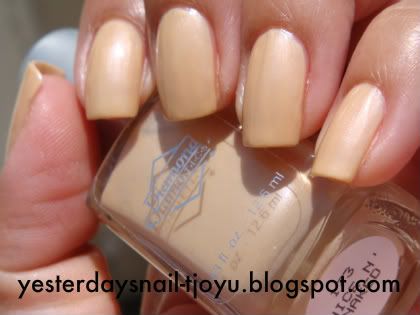 173 Nice N' Naked. 2 coats and very good coverage. This has a bit silver/pearl shimmer in it and keeps it from looking like dead skin. On my skin tone it has a bit of a yellow undertone to it. Definitely a cool toned nude.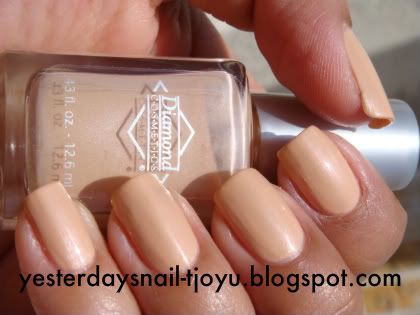 87 Cafe Au
Lait
. One of my favorite coffee drinks! This is 2 coats and has nice coverage. This also has a touch of shimmer in it. The undertones in this one are more peachy than Nice N' Naked.
All of these apply very nicely. The brushes are nice and spread the polish on evenly. These are all a great bargain too. Most DC polishes can be had for 2 bucks from their website.
I was a bit surprised at the amount of these that I have. Be prepared to see nothing but DC for the next few posts as I work my way through the ones I have. I promise they are not all sheers and nudes! DC has some really great colors.
**All polishes were purchased from the DC website www.
diamondcosmetics
.com
**I am in no way affiliated with Diamond Cosmetics and did not receive these polishes to review. I am reviewing them from my own personal stash and paid for them with my hard (or easy depending on which day it was!) cash.