Hello all you manicure maniacs! This is what is next in line for holiday mani's for me! This is an older polish from the Sally's Beauty line Finger Paints. I'm not sure when this came out but I wish Sally's would put out more like this!!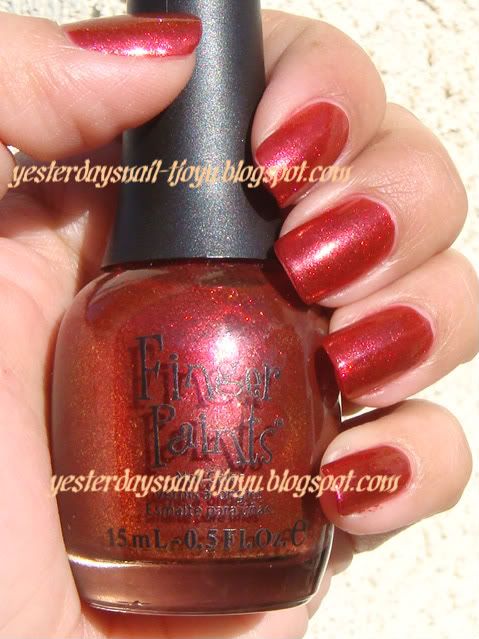 This is in direct sun. It has a slight duochrome quality to it that is impossible to capture on camera.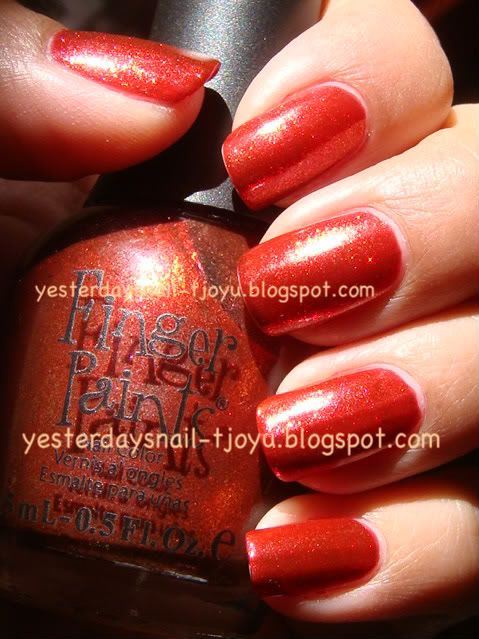 This is indoors later in the day. You can see more of the warm orange tone of it. In certain lights it flashes a very warm gold.
This is 2 coats. It applied very smooth with no streaking. I definitely don't have anything else in my stash like this one! If anyone knows of a dupe for this please, do tell!!
Thanks for joining me today!
If you ever have any suggestions on colors or finishes you would like to see please ask and I'd be happy to accomodate you!!