So...I've been missing in action lately. Between work, vacation and life I've been away from my computer lately.
I have 2 foils for you today. Both of these are from Supply Source and were a steal for only $0.99! First up is Teal Foil...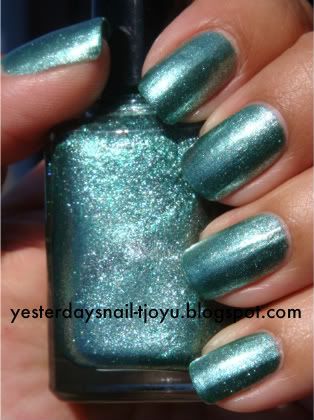 This is 2 coats. I wish this were a little more "teal" IRL. It is beautiful though! It leans a little more green than actual teal but for 99 cents, I really don't have anything to complain about.
Next is Purple Foil...
Man, oh, man!! This is hot!! I love purple and this one is amazing! It is very metallic and glowy at the same time. This is also 2 coats. Both of these applied very smooth and dried very fast.
I have a few more of the Supply Source foils but haven't tried them yet. I think I plan on getting some more...for the price, you can't go wrong.
Here's a bonus...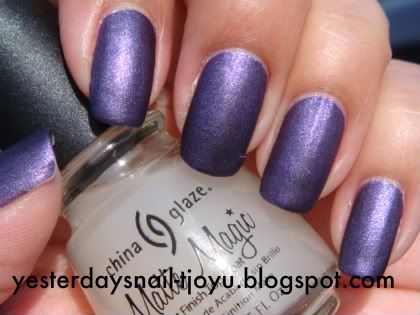 Purple Foil mattified! I love how this has a sueded finish! I think foils and metallics look best matted and this one is no exception.
Have a great rest of the week!!