Hope everyone had a great Christmas Holiday!! I know I did! Sadly, I have to return to work tomorrow =/
Here are some quick shots of my Christmas mani...
2 coats of China Glaze Poinsettia topped with 2 coats of Lynnderella Happy HoloDaze!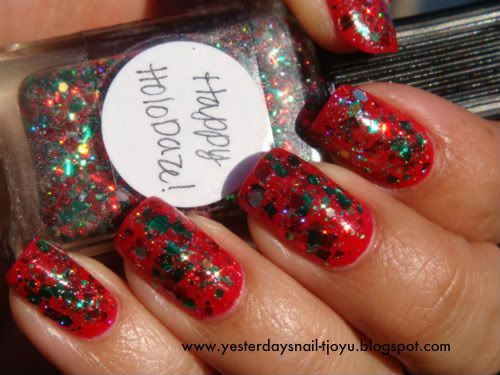 I also added 1 coat of Gelous and 1 coat of SH Insta-Dri (the clear bottle, not the red one) and the glitter is completely smooth!!
Again, Merry Christmas!!