Howdy manicure maniacs!! I'm finally back from my little trip to Memphis, TN! And, YES, I went to Graceland!! It's been a long time desire to visit Graceland and it was definitely one of the highlights of my trip!! My mani while I was away was MAC Vin Goth but...I did not take a picture of it! It was very nice though and since I didn't take a picture I guess I'll have to wear it again-darn!!
For today's semi-holiday themed color I chose Borghese Festivo Fuchsia! This was my 1st time using a Borghese and I have to say...I loved it! The brush fit my nail bed perfectly and it applied so smooth and even in 2 coats!!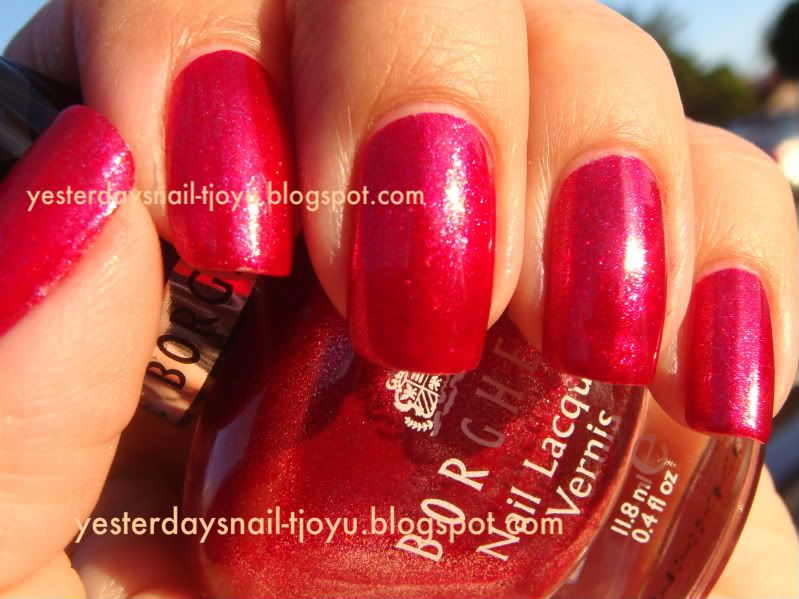 The finish on this is like a mix between a foil and a micro glitter. It is completely smooth and not bumpy or gritty at all. I could have gotten away with 1 coat but did 2 to be sure there were no bald spots or uneveness. This also has a bit of lit from within glowiness to it as well. I love it!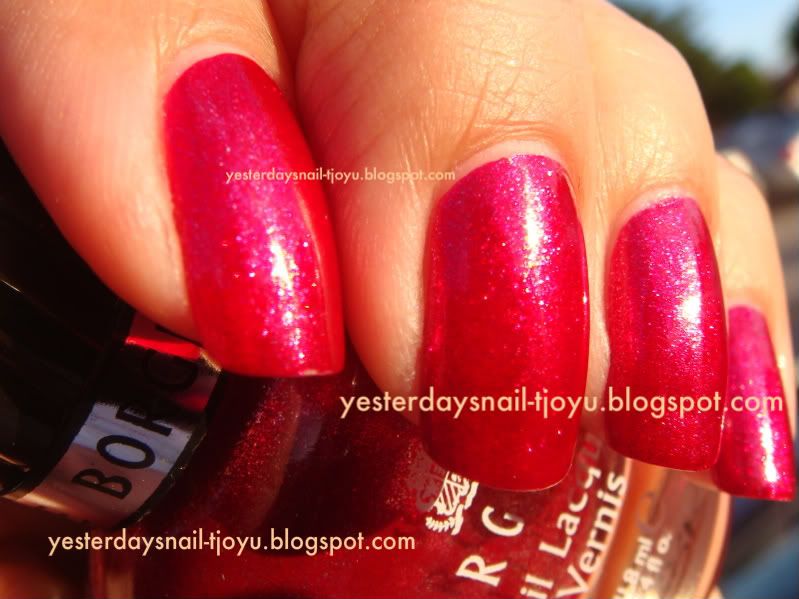 Thanks for coming back to check me out! I will try not to be away as long next time I go on vacation!!