Hope everyone had an amazing day!! I know I sure did! Spend my day with family and friends and am now able to unwind. I have been M.I.A. lately because of the holidays. Between work and trying to keep on task for holiday stuff I haven't had much time for anything else! Here was one of my last NOTD's:
Milani Silver Dazzle!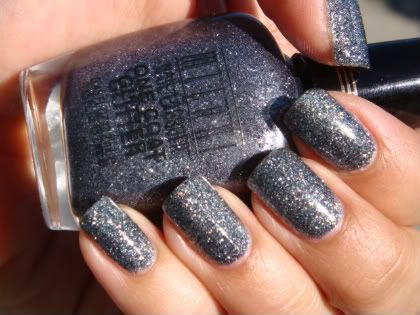 This is from the newer One Coat Glitter collection. This is 2 coats...I cheated! You can definitely get away with doing only 1 coat if you are careful. All of the denser colors in the collection are pretty amazing. The glitter has a nice dimension and sparkle to them. I think this is one of my favorite collections to have come out in 2010.
Now that Christmas is over I am hoping to pick things back up here on my blog.
Lastly, I have added a few new items to my sale. You may be surprised what you find there!!
Happy Holidays!! Looking forward to the New Year!!!