Halloween is lurking around the corner and it makes me want to pull out my bloody reds!! This is a perfect bloody, almost dried blood red creme!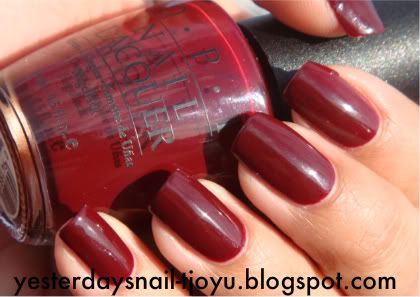 2 coats of old school, old formula OPI! And, I am almost embarassed to say...this is the 1st time I have worn this one!
What polishes make you think of Halloween?