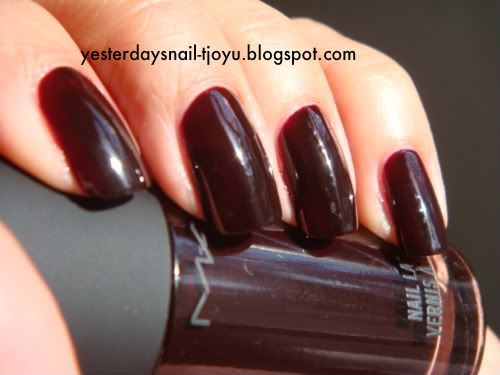 2 coats, no top coat. This was the base for another color which is why there is no top coat. I was not incredibly impressed with the color. With a name like Illegal Purple you would think it would be super hot...instead, it's only lukewarm.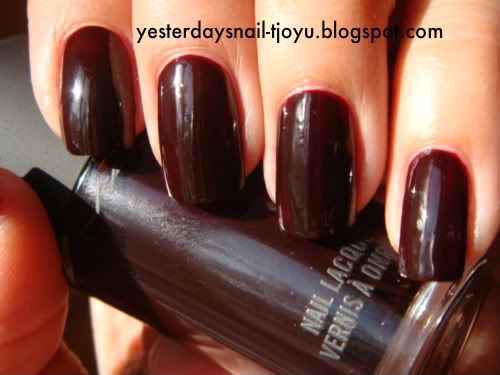 Blackened purple/plum that leans brownish red. Nothing new or extraordinary. There are so many more vampy colors out there that I could have saved my $12 on!!
Yeah, Illegal Purple...'cause I got robbed.