Happy Saturday everyone!! I am enjoying my sunny but mild Saturday afternoon...looking forward to what the night will bring!!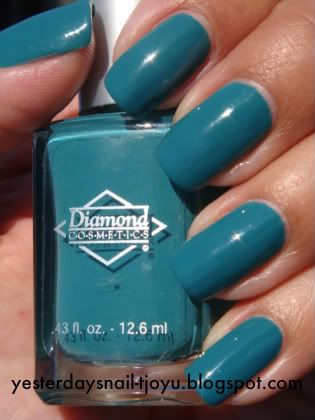 This is Diamond Cosmetics "Don't Teal My Heart Away". A beautiful medium teal creme. This is 2 coats with my regular base and top coats. This applied very nicely which I have found to be the norm for most Diamond Cosmetic polishes I have tried. I think I may have found another color I really love...teal!! This color works well with my skin tone I think.
Hope everyone enjoys the weekend and for those mother's out there, Happy Mother's Day!!