Howdy!!
I have a few of Claire's newer Mood polishes for you today. I know these came out recently but, I had so much fun with these!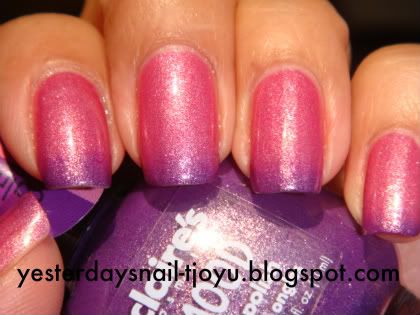 Calm/Wild. This is the only shimmer one that I have...I'm not sure if there were any others in the collection though. I love the "cold" purple shade of this one but it was a bit warm the day I took this picture so the color change is not as noticeable in this shot.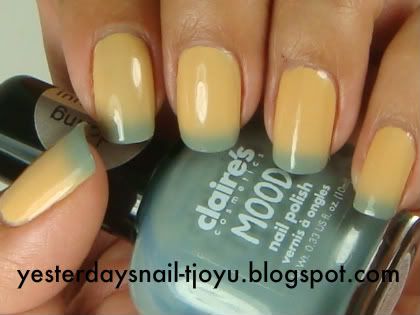 Daring/Innocent. This one had a craaaazyyy color change! The "cold" color was a nice grey which deepend the colder it got. The "hot" color was a weird peachy nude color. The contrast was very stunning though.
These are both 3 coats. They were just a tad streaky but I got over that when I saw how much fun they were! Definitely looking forward to trying some of the other colors I have.