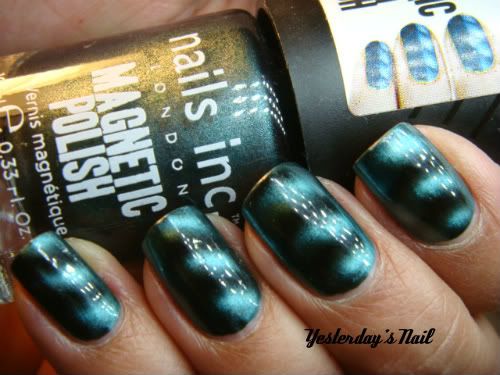 2 coats, SH Diamond Flash t/c.
I am still trying to get the hang of these magnetic polishes. When you get the design right, they look amazing! Almost reminds me of the glow of a piece of Tiger's Eye.
I have a few brands of megnetics but so far...I love the Nail's Inc.
Sorry I haven't been around much lately. As most of you know, I have another passion that almost over shadows my love of nail polish...that is Roller Derby! Our derby season will start on March 3rd and I have been focusing on my training and conditioning for the season. But, you best believe my nails will be looking fab while I give some booty bumps and stumble trough the pack!!