Happy Day After Valentine's Day!!
I hope you all got pretty flowers and gorged on chocolates...or effectively sulked your way through the day because you hate the idea of commercialized love. I had the best of both worlds and loved every minute of it!!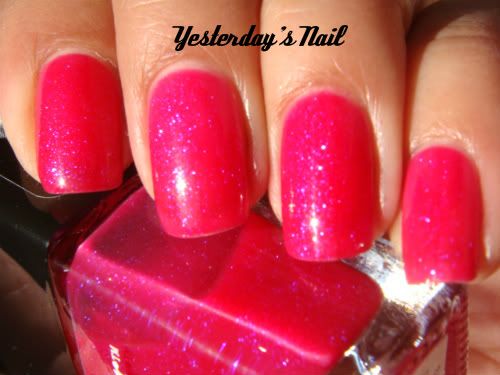 This was my V-Day mani. 3 coats of Butter London's Disco Biscuit. The formula on this one was a bit odd. It was thick and almost gel like. It was also pretty sheer and could have used a 4th coat in order to get it more opaqe. I actually like the look with 3 coats. It's vibrant but still looks squishy. Can you see the pretty shimmer in there too? It has these tiny violet blue micro glitters that appear translucent...so pretty! I did not think I would have liked this one as much as I do. I have a feeling it will be used again very, very soon.
Also, please check out my BLOG SALE tab. I have added many new items!! Help me rehome some lovely polishes!!!