Finally getting a minute to make a new post.
This is a polish that I have had sitting for over a year. I actually forgot I had it until I started re-organizing my stash! I just got a new Helmer to add to the fleet and was able to get my stash a little more tidy again.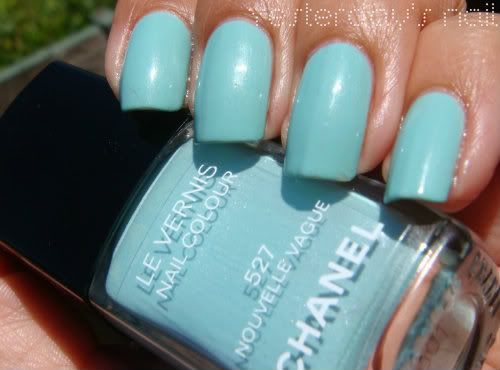 2 coats of NV. It was horribly streaky on the 1st coat but evened nicely on the 2nd.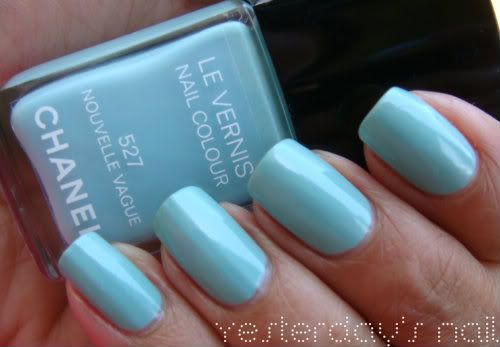 Shade shot. Such a pretty pastel blue? Green? What the heck color is this? Seafoam? And look, Ma....no lobster hands!!
As much as I love Chanel, they tend to chip quicker on me for some reason. The next morning I had a couple of small tip chips so I decided to distract with glitter!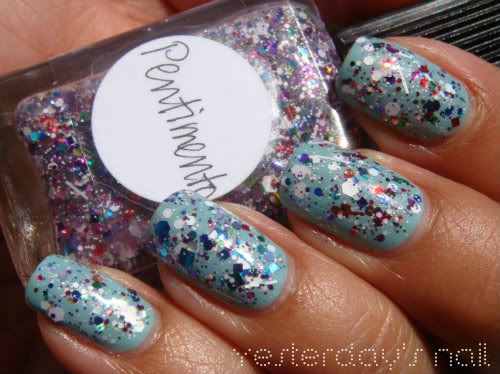 2 thinly dabbed coats of Lynnderella Pentimento. So much fun!!
Thanks for looking and hope you are having a true Sunday Funday!