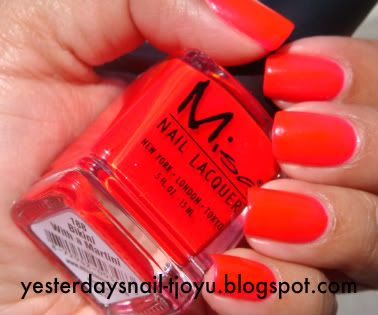 Summer is officially here so I feel the need to start working the brights and neons into the rotation.
Bikini with a Martini is so bright in person...I wish I could capture the brightness in a photo. If anyone has tips for taking photos of neons...please, do tell!!
This is 2 coats. It definitely would fit into the jelly classification along with neon. I love Misa's application. They've never let me down so far.
Have a great week.
This week I am planning on doing a little Diamond Cosmetics spam/review. I didn't realize I had so many DC'd...I figured it was ther perfect time to start swatching and purging!