Whoa...it's been a while! Instead of yesterday's nail you are most likely getting last week's or even last month's nail!! Such is life...
I had received a few H&M polishes a few months back and finally got around to wearing them. For the most part, they apply really nice. Square polish tops kind of bug me but these were manageable because they're smaller than other square tops I have come across. These are both 2 coats.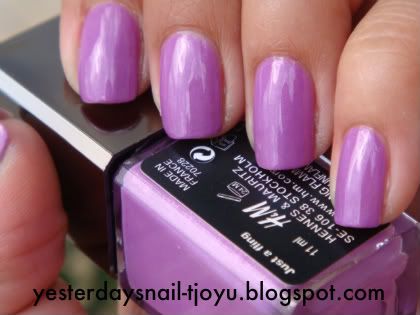 This is Just A Fling. A very nice lavender shade. It leans a litte warm on me which I always find odd as I don't think of purple or lavender as warm colors. Very pretty, subtle shimmer.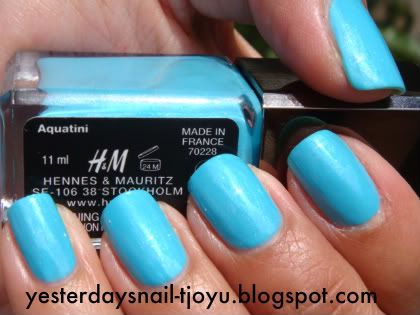 Aquatini. This one was fun! Very bright, almost neon turquoise. It matches a turquoise necklace that I have perfectly. This also has a bit of shimmer in it which borders on being pearly.
Both of these came from overseas so I don't believe they are available here in the US. I
think
H&M in the states have been carrying a small selection of polish but nothing compared to what has been released overseas.