Aaahhh....Monday! Hope everyone had a relaxing weekend and a nice Father's Day.
Today I have a few more H&M's for you. These are in a different bottle style than the ones I posted yesterday. The polish itself applied very similar and the wear was the same.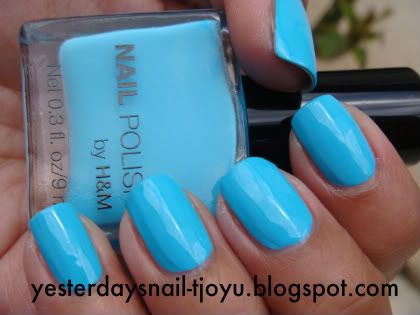 This is U Must Have This. The color of this one is about the same as Aquatini but has no shimmer and is just a touch brighter. This one came out a little thick and could have used a touch of thinner but, I was happy with the overall color and application.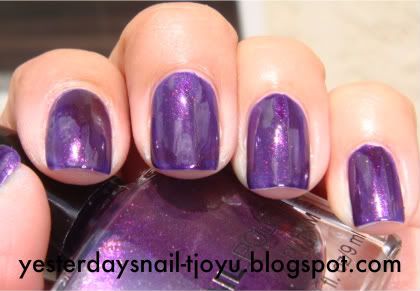 Goddess On Stage. This one is gorgeous! A deep purple with a touch of red shimmer. This could have used 1 more coat now that I see the photo but, I was definitely happy with this one. Goddess on Stage occasionally pops up on MUA for swap so if you want this one, keep an eye out!