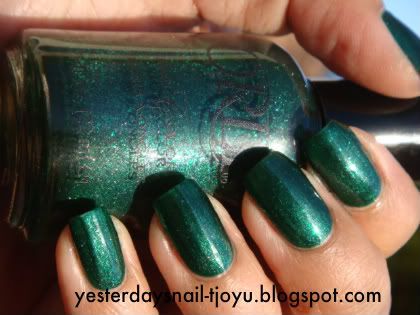 Old, ORLY holiday. Anyone know when this was released? This is in one of ginormous bottles that old ORLY's used to come in...remember those?
This is 3 coats. The polish was very thin...and brush strokey because it is basically a frost with glitter. The color is beautiful but the finish is just ok. The glitter gets sucked into the fromst unfortunately and loses it's sparkle. All that considered, I still love it...but only for the holidays!!
Have a great weekend!
If you are interested, I am still running my blog sale
HERE
. I have also added a sale tab towards the top of my page which I plan to update regularly. And lastly, I am a member of MakeupAlley under the member name
tjoyu
where I keep an active (though not always exciting) swap list.