Hump Day...1 more day of work...1 more day of derby practice...1 more kick ass game on Saturday...can't wait until it's all over so I can get a little rest! Don't get me wrong, I love skating and roller derby but, my body needs a couple weeks of rest and regular practice!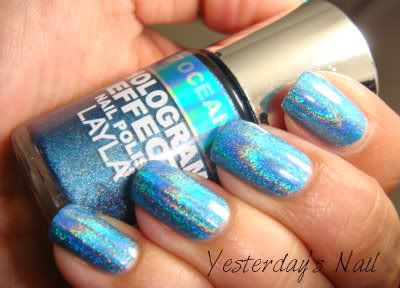 2 coats over my regular base and 1 coat of Jessica aqua base (which game with the Disco Diva silver holo set)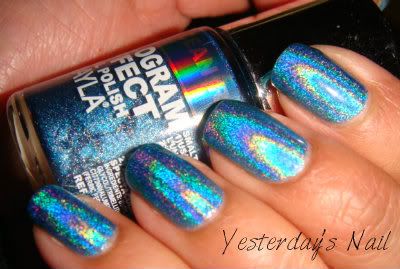 This is more true the IRL color.
I heard that these may be available on Ulta.com now. A little higher priced at around $15 but oh so worth it! We haven't seen holos this good in a while.
Lastly, I have added to and updated my blog sale listing. It's still HUGE and I've only made it bigger!! Click on the teal colored tab towards the top left of my page and it will take you there. I've added a few new makeup items as well.
Have a great Wednesday!!