Happy Easter everyone!
I am enjoying a very quiet day home alone today. Absolutely NO plans except to try to relax and rest my banged up body for the up coming work week. On that note, if you have been wondering why I have a huge lack of posting...blame it on roller derby!! I am almost finished with a mega run of bouts. 1 more bout against the OC Roller Girls Pulp Friction on April 14th then I get a little bout break until May 12th. My nails will be happy along with my huge bruise on my shin!!
Here is one of my recent NOTD's.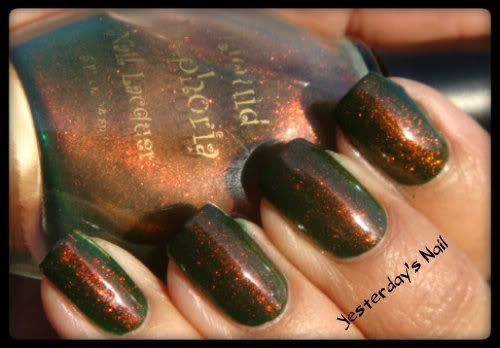 This is 2 coats of Sinful Last Chance (a great darker, kelly green creme) topped with 1 coat of Liquid Euphoria Nirvana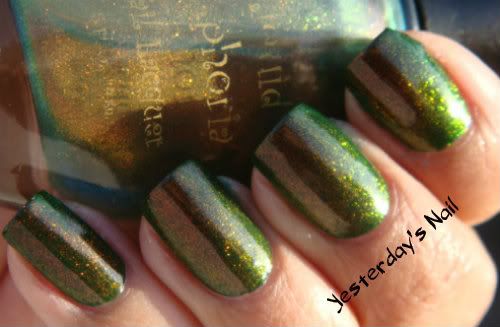 Another view to show the pretty amber and gold sparks.
Hope you all have a great Easter or just a good Sunday!! Start your week of right...get lots of rest tonight! :)