Hope you all had a great weekend! I know I did!
Here's part 4 to my Diamond Cosmetics swatch fest...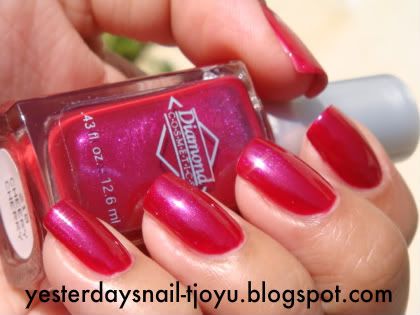 210 Cheery Cherry. Very pretty deep pink which borders on being red in certain lights. This has a slight blue flash to it which adds a nice element to it.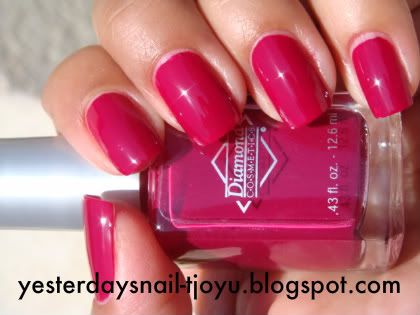 156 Park Ave Purple. This is not really purple...which makes the name not really make sense. Aside from that, this is a beautiful berry creme! I've found all of the DC cremes apply so nicely and are almost opaque in 1 coat.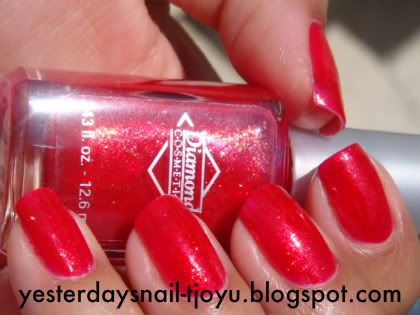 345 Rubies & Diamonds. This came out for the 09 Christmas/holiday season. Bright red jelly with small, gold, glass fleck. Beautiful color!! This is 3 coats but it would have been ok with 2.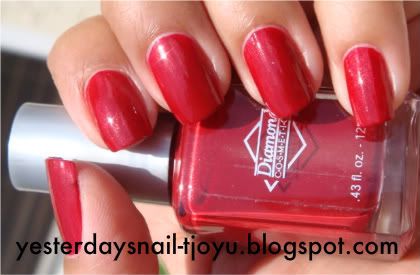 208 Sitka Sable. This was a nice little find in the clearance section for $1! Gorgeous, warm red with gold shimmer in it. Very flattering on warm and olive skin tones.
I will probably take a short break on the Diamond Cosmetics swatches this next week because I have some other fun pretties I want to show off. I will resume with some more DCs though...they have some great blues and a couple of dark purples I haven't posted yet!