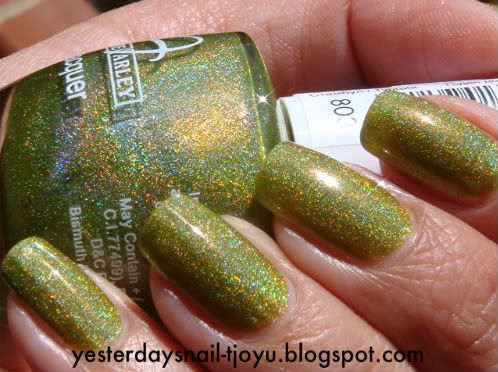 This is going to be a bit quick and to the point!
Catherine Arley 803. Very pretty, lime green holo! I have worn about 3 of my 12 CA's and I have not been diasppointed in any of them yet!
This is 3 coats with my usual base coats. For the top coat I used Sally Hansen Inta-Dri Clearly Quick. I have found this is a really good top coat for holos. Not only does it dry quickly but it does not dull the holo effect like most quick dry top coats do.
Happy Friday and have a safe weekend!