Soooooo...I bought a few things. Ok, that might be a bit of an understatement. I couldn't resist the Sephora Friends & Family though! That is one of the only times of the year I shop at Sephora so I don't feel too bad about that. I also found the LE WnW palettes at my Walgreen's so I couldn't pass those up--right?
Here's a photo of the madness...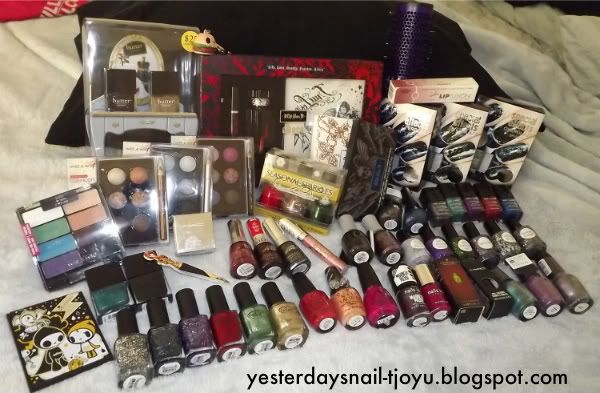 There are also some goodies in there from Sally, Ulta and a Lynnderella order.
Now, what to try out first?!?!
If you'd like to see more posts on mail or hauls, let me know...I'd be glad to post! :)
Also...please excuse the picture quality. I am STILL trying to figure out my new camera!! I have a Fuji Finepix S4000...if anyone has any pointers or experience with this camera model, I am all ears!