Good evening manicure maniacs! This may be my last post for a few days as I am going to Memphis, TN for a little birthday getaway!! I will be returning on Monday so I hope to be back to posting on Tuesday.
This evening I have one of my favorites from last year's OPI holiday collection. This is Don't Toy With Me!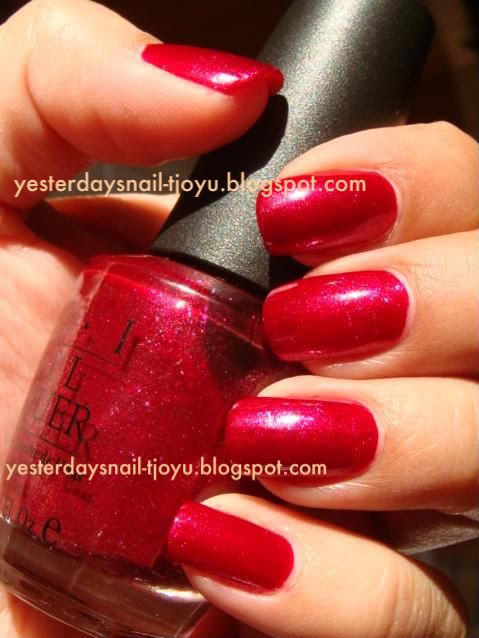 This is a gorgeous magenta with tons of shimmery, glittery goodness in it! This is another on of those glitters that OPI does so well in my opinion. The glitter particles are thin and flat and have a glass fleck quality to them.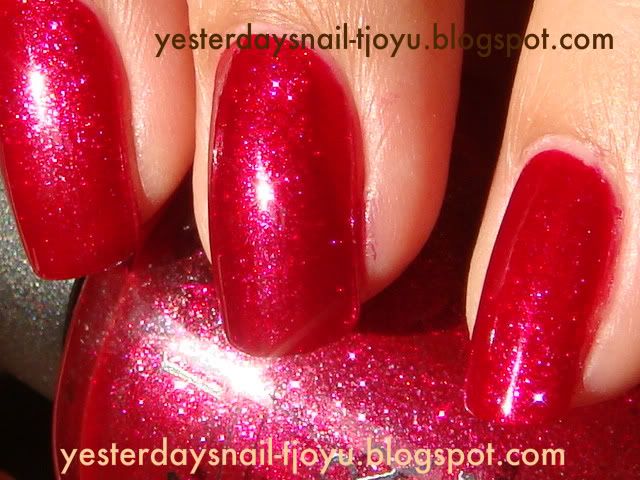 This was taken during the middle of the day with the sun up and shining bright! You can really see the fleckiness in this picture. I am not really a "pink" kind of girl but I love this one! It's dark enough that it I still feel like me!
Hope you all have a great weekend and wish me luck in finding some polish to bring home from Memphis!!