I have been feeling lazy and blah lately so I have'nt posted in a few days. Many changes at work which have caused more work...I'm not happy about it! Yeah, call the whambulance one me and hook me up to a vodka IV!!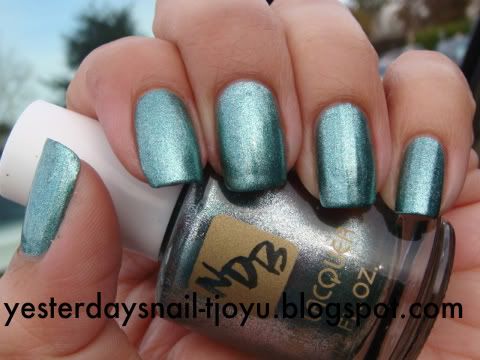 This is an off brand called NDB. I have no idea what NDB stands for but I really like this polish! It's called Green Tea. It's a nice dusty green metallic foil.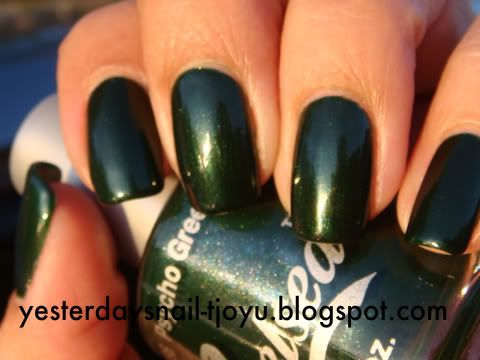 This beauty is Chelsea Psycho Green. I love the number...666! So befitting of the name. I hear there are 2 versions of this possibly. This version is the slightly shimmery one. This is actually 1 coat over an existing mani (NYX Jungle whic I forgot to take any photos of!)
Hope you are all having a nice Saturday! It's raining here and I am thouroughly enjoying it!!