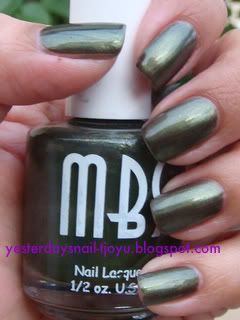 Over on the Makeupalley.com nail board, there is a theme color for manicures this week...that color is green! Here is my contribution for green week today.
This a MBS Army. This is 3 coats over OPI Barefoot in Barcelona. This polish was very sheer but when layered over a nude it shows it's true color. Beautiful shimmer which borders on a frost almost. Up close and personal it has tiny brown and gold micro shimmer particles which warms up the base army green a bit. The only bad thing is since this is an old polish it did not play well with the newer OPI and SV fast dry top coat.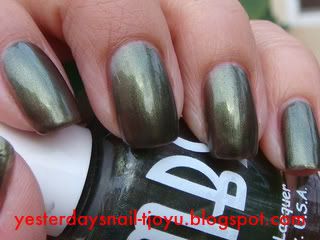 A very well spent $0.50 (yes, only 50 cents!!)
Time to try out another untried green for tomorrow!!