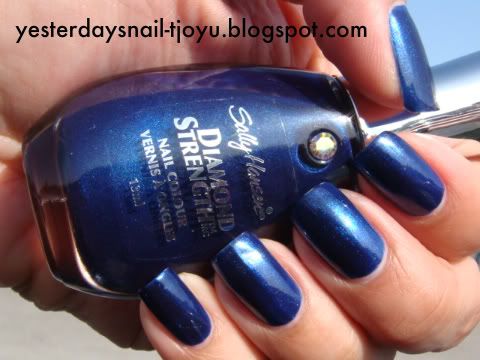 This has been a longtime lemming of mine since I first saw it on the MUA nail board. I believe this was a Canadian exclusive.
This is Sally Hansen Diamond Strentgh: Twilight Teal. I was lucky enough to get this from a very generous person in exchange for a little cash of course!!
2 thin coats with a layer of SV. This is not a true teal but more a deep navy with a hint of a teal sparkle...I swear it's in there if you really look!!
Have a great weekend!!