So, here we go...from $2 DC to $23 Chanel! I'm an equal opportunity polisher!!
This is Red Dream. I honestly don't know when this came out but I CAN honestly say it is gorgeous!
I got this from ebay from a friend who was having to unfortunately unload some of her polishes. I was more than happy to help her auction out and in turn I got a fabulous Chanel polish :o)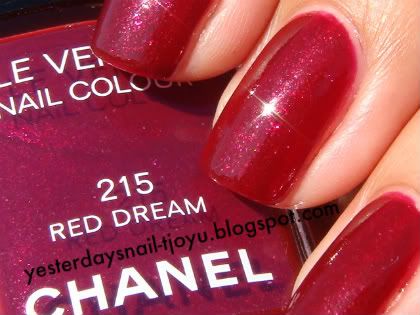 Deep red jelly finish with red glitter. I know there are many other polishes with this same finish but none are the exact same shade. This one is a bit deeper red than others I have.
aaaaahhhh....I love Chanel polishes but my pocketbook gives them the stink eye!