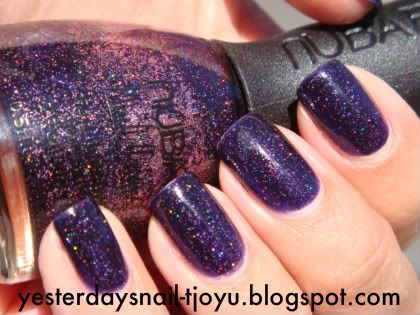 I only wanted to see you laughing in the Purple Rain...
I am on a mission to collect as many polishes named Purple Rain (or Reign...) as I can. This may be one of my favorites so far! Deep purple jelly-ish base with dark purple and holo gitter. 3 coats.
This photo was taken on day 4 of wear. I have recently started to use Gelous and I swear my mani's are lasting longer!
Have a great week everyone!!