I love fall and winter polish collections!! THis year is no exception! I love that most of the collections come out towards the end of summer...makes me long for leaves falling, wind chill and wearing boots!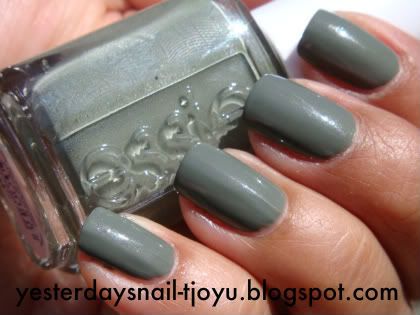 This is 2 coats of Sew Psyched. The formula on this was very nice. Opaque in 2 coats but could have possibly done 1 if it wasn't as thick. This is one of my new favorite polishes for this coming season. Perfect grey with a touch of green and hidden shimmer!!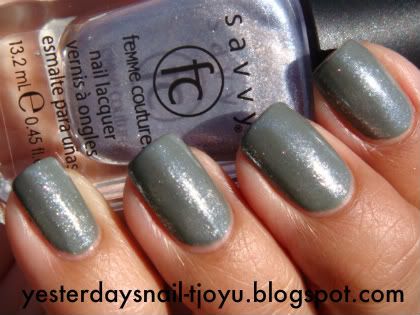 Here is the same mani topped with 1 coat of Savvy Knightly Armour. A great $1.99 sale find from Sally's! This looks like a pale grey/lavender in the bottle but it applies supper sheer and is likely made for layering. I thought the combo looked great together and made the grey really pop.
I'm looking forward to trying a few more of the new fall Essie's.