I feel like I am really behind on my blog posts. I've been reading alot lately and have a tendency to get so caught up in whatever book/s I may be reading.
I've also recently lost my beloved bird Chica. Some stupid idiot scared her when walking into our house and she flew out the door. We could hear her for a few days after she got out but now, we don't hear her at all. Hopefully she is safe or someone has taken her in.
Enough downer news...time to get back on topic.
Here are 3 recent NOTD's I did. These are the Nicole mattes which are basically the same as the OPI suedes...just new colors.
No Limits. I loved this one! It is a very dark blurple which has a bit more blue than purple. 2 coats. I didn't do so good getting the line straight along my cuticle so please excuse the sloppiness. I don't like to do clean up with a brush on the suedes because it usually takes the 1st layer of color and leaves the silvery glitter...makes the clean up look even messier IMO.
Virtuous Violet. 2 coats. Beautiful purple shimmer. I thought this one would be close to Zoya Savita so I had to swatch them side by side...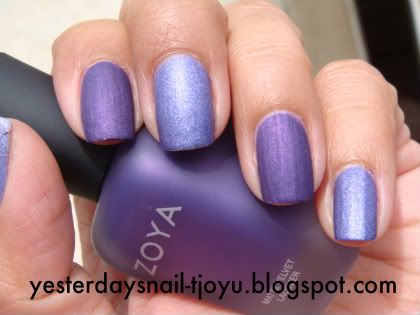 Not close at all!! Savita is a deeper shade of violet/purple. They are both beautiful colors though.
And last but not least...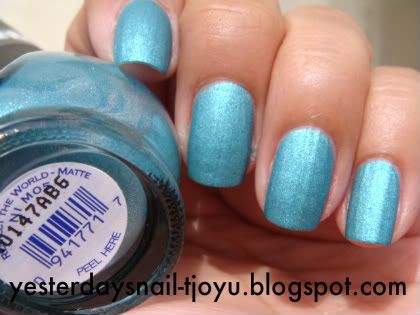 Respect The World. A gorgeous teal blue shimmer. I did not have a dupe to this in my collection. The original Respect The World is not quite this same shade.
All of these were bought at WalMart about 1 month ago. I know I still see them there. In this collection there are 3 other colors. Wild Blue Yonder which is a mid tone blue shimmer, Positive Energy which is a silver shimmer and Shimmy Shimmer which is a charcoal shimmer which is almost black.
Hope you all have a great week!