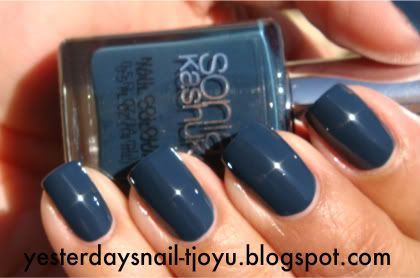 This is the 1st SK polish I have tried and I loved it. The formula was very cream and easy to apply. Very pigmented and could have been a 1 coater. SK is a Target exclusive brand I believe. My Targets had not had gotten any SK polishes in the past so I was a bit surprised when I came across these.
For some reason, this is coming across way more dusty and blue in this photo than IRL. It really is a true, deep teal creme.
Sorry guys...I am not feeling to great so this is going to be a very short post. Hope you all have a great week.