Happy Sunday night! Too bad I have to work in the morning. I don't even know why I'm not in bed yet!! *sigh*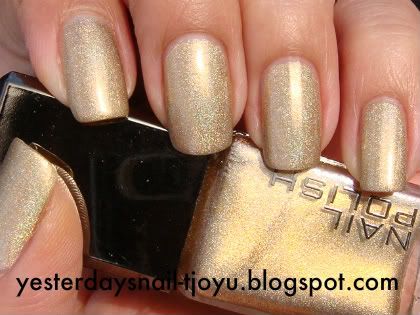 This is H&M Creme de la Creme. I got this from a very lovely friend in Sweden as an extra. If you don't know already, I love holos and this one is no exception. The photo does not show the holo very well if not at all but I promise, it is really stunning IRL. This photo was taken in warm, end of the day sun so it is very muted. These H&M polishes are very nice and easy towork with. 2 coats and it dried very fast. I can't wait to try the few others I have...and get my hands on some more too!
Hope you all have a great week!!