Hope everyone has a nice day. I have spent the past 2 nights baking macarons for the kids and thought it was time to change my mani!
Maybelline Wet Shine Banana Puddin'
I've had this for a few months but I believe this is quite a few years old. The formula is kind of crap and needed 4 coats to be opaque but I love the color! Most yellows I have tried are streaky and hard to get even with anything less than 3 coats.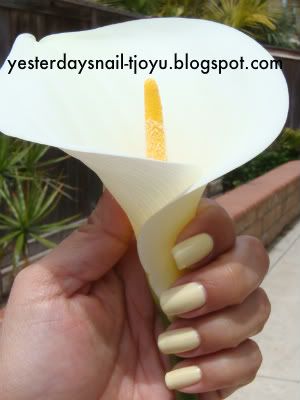 My Calla Lillies are in bloom! Just in time to pick a few for a dinner centerpiece!
Hope you all have a Happy Easter and don't over do it on the chocolate and Peeps!!