Happy Sunday!!
I definitely do not have very good stamping skills which is why I do it so rarely. This is one of the few attempts that I thought came out fairly decent.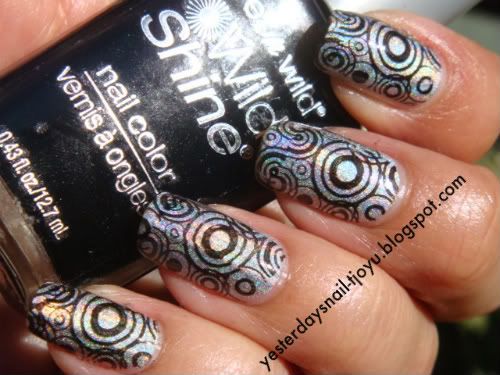 This is from Bundle Monster plate BM19. I used WnW Wild Shine Black Creme for the stamping. My biggest complaint about the Bundle Monter plates is that the image is very small compared to a Konad image. The image did not cover my smallest nail (the pinky) so it naturally did not cover any of my nails. I had to double stamp all of them and hoped that they lined up enough to look decent.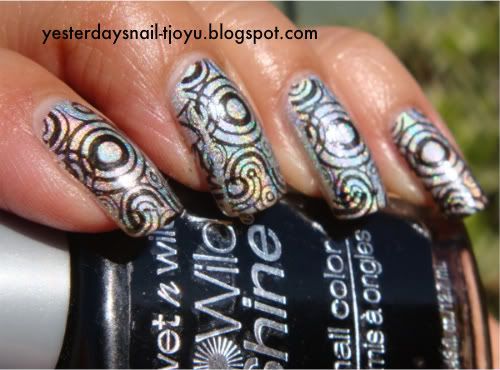 I used the new SH Diamond Flash fast dry top coat over the images and was pleasantly surprised that it did not smear my images.
This mani was not a complete fail but I wasn't loving it either. I just was looking for a way to stretch out my Disco Diva mani...which is on day 4 in this photo! Great wear for a holographic polish that has no top coat on it!
Have a great week!!