Happy Sunday!! I am being distracted by football, basketball and my new addiction...Pinterest!!! This is going to be another short but sweet post today.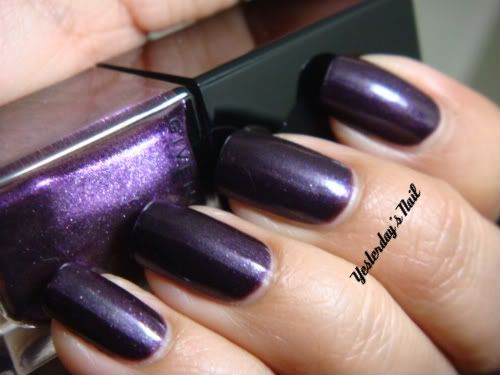 2 coats of this amazing polish that I was fortunate to snag in a private sale. This was released in 2008 as part of their holiday collection called Nightlights.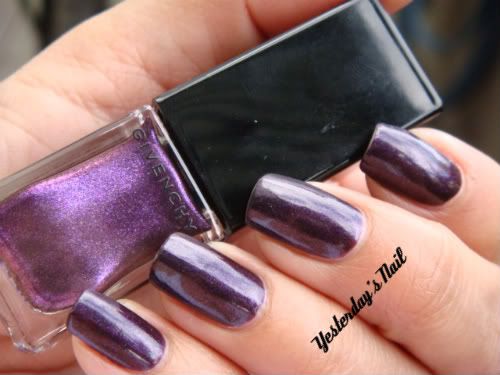 This shot really shows the difference between how it looks in the bottle versus how it looks on the nail. The bottle has an amazing shimmer in it...which does not translate to the nail. It also dries darker on the nail than what you see in the bottle.
I can't say I am completely disappointed in this one but it was definitely not what I was hoping for. It's still pretty but I would have loved to see more of that shimmer on my nails and for it to have kept the bottle color.
Coming up this week I will have a review of one of the new Revlon Colorstay polishes. Wonder what 7 days of wear looks like? Stay tuned!!