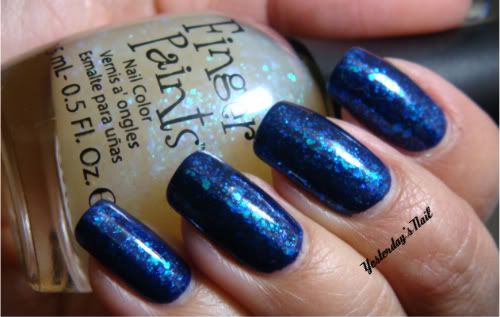 Quick, short post.
I topped the last mani I posted about with Finger Paints Motely. It had such a pretty violet blue/aqua shift in the sun. You can see a bit of the aqua in the bottle and mainly the aqua on my nails. The blue gets a little lost due to the blue base. Still lovely though!
If you are interested in the Finger Paints you better run to your local Sally's and hope they still have them in stock. Mine have been extremely picked over but I was lucky enough to get the ones I wanted. It also seems that Twisted has been the hardest to find in my experience. So...if you want these...good luck!
Happy hump day...get to humpin'!!